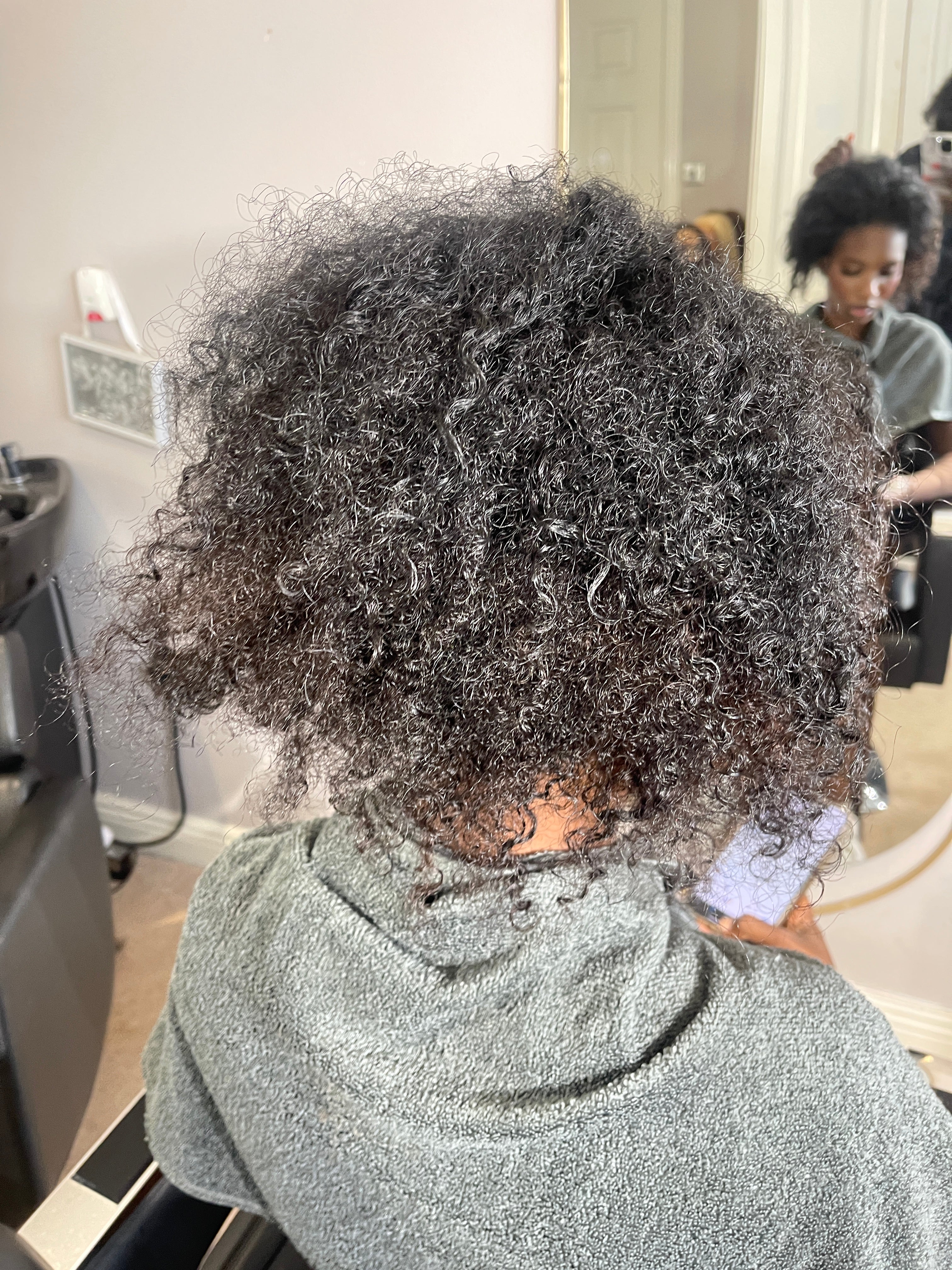 Nov 26 , 2022
4C Hair Care Tips
With all that being said here are some tips for care of UNUQUE and tightly coiled hair textures.
Moisture Moisture Moisture! Your hair is thirsty & so is your body ( which by the way your hair is connected to) lol – The best water for your hair & body is filtered or distilled water which is best for making home beauty products – Remember to drink at least 8 glasses of water a day for radiant & well hydrated skin & hair. – Keep your hair regularly hydrated with leave in conditioner sprays, herbal rinses & deep conditioners. 
Apple cider vinegar! Apple cider vinegar is an old fashioned hair remedy witch is also great for overall health & vitality. You know you have found a fabulous beauty product when you can use it internally or externally. – add a few tablespoons of apple cider vinegar (with the mother) I recommend Braggs, to a glass of water in the morning add honey if needed. This will keep your body alkaline, aid in cleansing the blood, helps to burn fat and keeps you energized to name a few. – it also helps to smooth the cuticle layer of the hair for shine & easier detangling, dilute with equal parts of water.
Get regular trims at least 2-4 times a year to keep ends from splitting and healthy hair growth.
Use wide tooth bone combs for detangling and hard rubber brushes like the Denman brush. Have patience while detangling and never rip or pull the hair to get knots out. Carefully work your way from the ends upward.
Shampoo & detangling your hair in sections. Sectioning the hair in large plaits or twists before shampooing or during the comb-out process can be extremely helpful. When you break down the task of detangling into sections it won't be quite as overwhelming. Feel free to add coconut oil or vegetable glycerin for easier detangling.
Don't scratch!! Hair loss and breakage can really stunt your hair growth process. Sometimes an itchy scalp can be the culprit of hair breakage. If you have the urge to itch RESIST! An itchy scalp may be cured with a baking soda shampoo scrub for the scalp.  herbal treatment for itchy scalp & hair loss will do the job.  Remember to oil your scalp & use a leave in conditioner to soothe an itchy scalp.
Eat a healthy diet including: dark green leafy vegetables, rich in vitamins like kale & spinach. Eat high protein foods like quinoa, beans, nuts, and wild caught salmon. These foods will make hair happy! Avoid processed foods as much as possible.
Less heat on natural hair from blow dryers or flat irons, heat can be very destructive & damaging to your natural hair curl pattern. When natural hair is damaged by heat it may never return or revert to its natural hair texture.
Sleep on a silk satin pillow case to protect your hair from breakage or snags that synthetic or cotton pillow cases may cause. It's also helpful to sleep or work out wearing a bonnet.
---