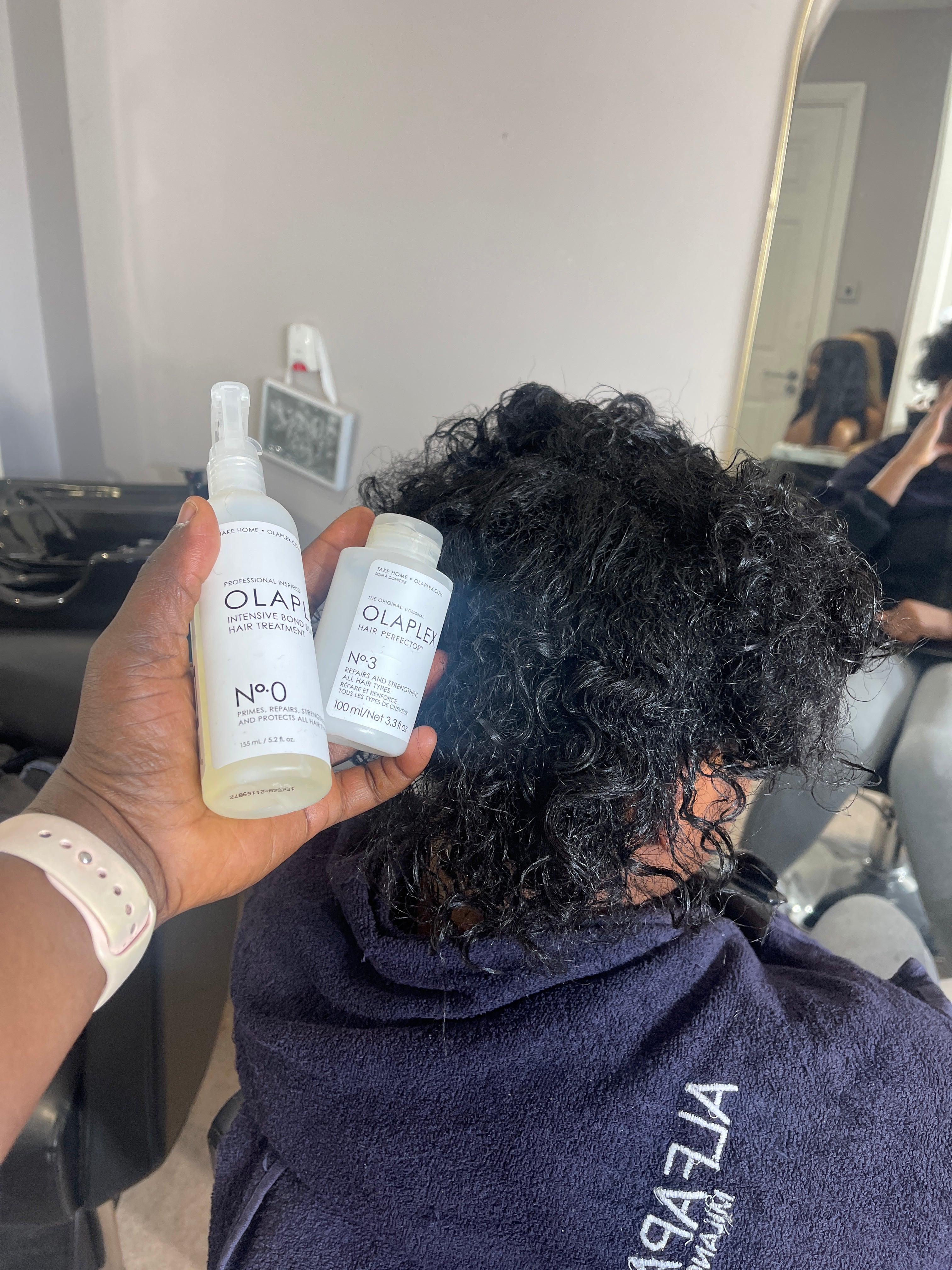 Oct 21 , 2022
What Is Olaplex?
It's a three step in-salon system that helps to permanently rebuild damaged bonds within the hair so it stays stronger for longer. Any form of chemical process or use of heated tools, breaks the link in our hair leading to damage, frizz and split ends.
Why Is It Good for Afro Hair?
Relaxing, texturisng, keratin treatments and colouring all take its toll on our hair. Even protective styling like braids and weave causes stress and disrupt the hair's elasticity. This is what makes Olaplex so viable to all hair textures; it is a bolstering conditioning treatment used to relink and repair disulphate sulfur bonds within the hair structure that have been compromised from styling.
How Does It Work?
Our stylist will talk you through every step and answer all questions. It is worth pointing out that this is not a protein treatment that can damage the hair if left on too long or a chemical process that alters the bonds in the hair. 'This is not a cosmetic treatment that will soften the hair like a hair mask. It is a hardworking treatment and the results will only been seen in the end.
The first step consisted of drenching the hair with Olaplex Bond Multiplier from root to tip. It was very relaxing to have the cool liquid massaged on and there was no chemical smell. After 10 minutes it was washed out at the basin and a generous amount of the Bond Perfector was applied, gently combed through and in no time I was under the heated drier and back at the basin having it washed out.
Verdict: what our client has to say 
This treatment takes no longer than 30 minutes. The results wasn't shiny, soft hair, but instead what I got was no shedding during the blow dry (an absolute first for my hair). I'm sold! Who wants breaking hair when blow drying? I will definitely be topping up on this treatment in between texturisers.
---