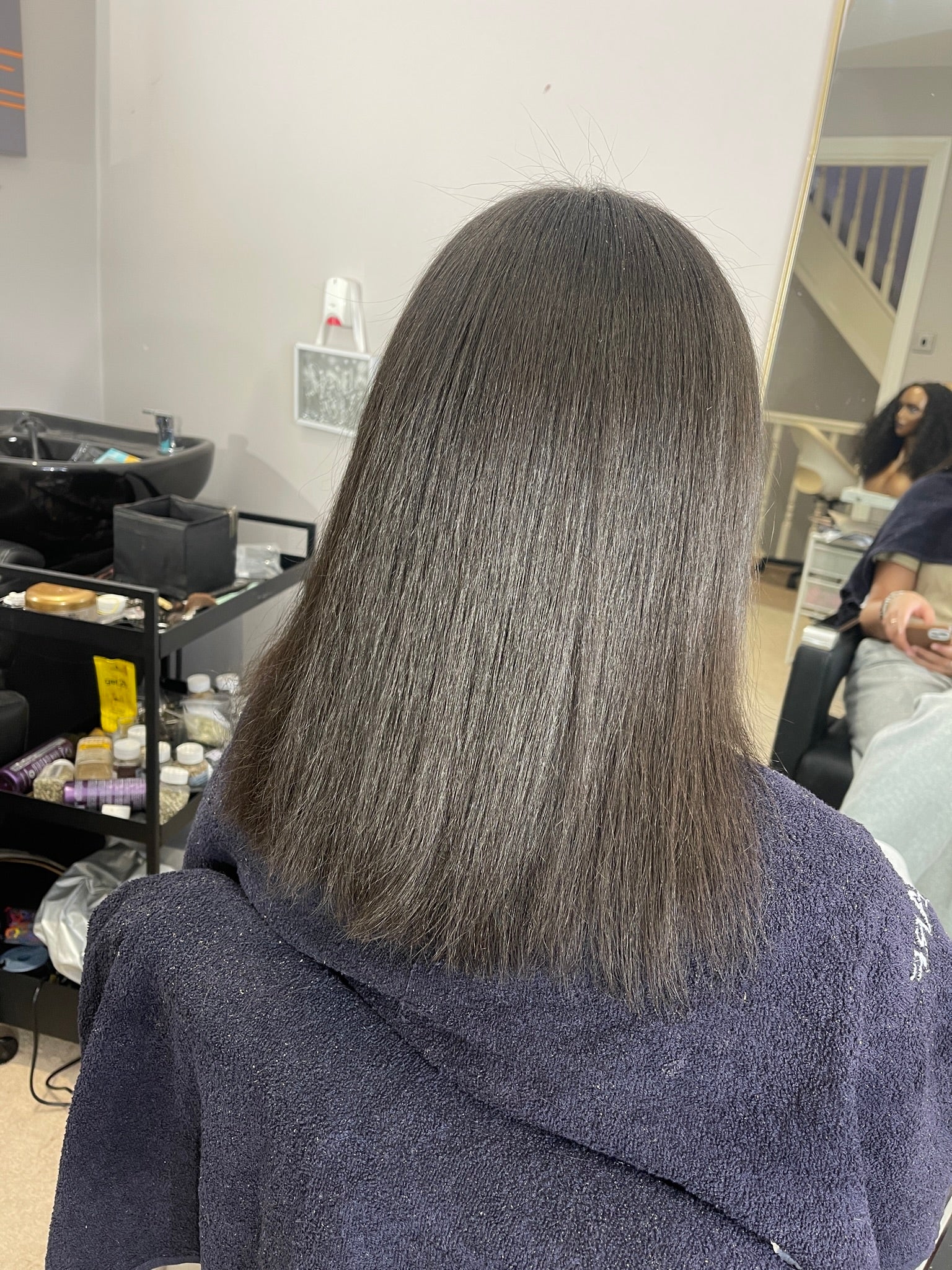 Aug 23 , 2022
When you go to the salon to get your keratin treatment, remember to ask your stylist how long you should avoid water. You will typically need to wait three days to wash your strands. However, due to there being different keratin treatments, this amount of time can vary.
Before washing your hair, choose a shampoo and conditioner that is sulfate-free. Using a set with sulfate in it will damage your treatment and make it not work as well. 
We love the Liss range from Yellow Alfaparf
Solphate Free Shampoo
and
Solphate Free Conditioner
. We love this set because it gently cleanses and conditions your hair while still giving you great results! The most important thing is to avoid using shampoos that are too strong post-treatment such as clarifying shampoos that might strip your hair of the treatment or leave you with uneven results.
Here is a list of products that provide excellent results:
Keranique Scalp Stimulating Shampoo
Brasilian Blowout Anti Frizz Shampoo
Keratin Complex Shampoo
Maple Holistics Silk18 Conditioner
OGX Brazilian Keratin Therapy
Keranique Volumizing Keratin Conditioner

3. Don't Wash Your Hair as Often After the Keratin Treatment
Once it has been three days since your treatment, try not to wash your hair daily. Following this keratin treatment after care step helps the treatment last as long as possible. Some people have hair that gets oily quicker than others, and as such will need to wash their hair every other day. If you are one of the lucky ones who can go for days with your hair still looking clean, go for it. Invest in a good shower cap to seal out water and protect your hair while you bathe in between wash days.
4. Keep Your Hair Down for Keratin Treatment After Care
Keep your hair down!
After you get a keratin treatment, your hair is most vulnerable for the next three days. To avoid any odd creasing or dents, it's crucial to keep your hair loose and free of any hair ties. Avoid tucking behind your ears as well!
Start styling your new strands!
After getting the keratin smoothing treatment, your hair will be so much easier to style. If you still struggle with knotty hair afterward, use a detangler to help you safely comb out knots once it has been three days since your treatment.
You may have heard before, but using a silk pillowcase can help reduce any friction, making your hair smoother and less prone to damage. When doing keratin treatment after care, this is important to keep in mind because your hair will be more prone to damage from a cotton pillowcase.
7. Blow-Dry Hair After Working Out
For the first three days of your keratin treatment after care, you'll need to keep your hair completely dry. Yes, that includes sweating too. If your hair gets sweaty when you work out, it's super important to blow-dry your strands as soon as you're done. This will help make sure your sweat doesn't damage the treatment.
From washing hair less often to using a silk pillowcase, there are many keratin treatments after care tips you can use to make sure your treatment lasts as long as possible.
---